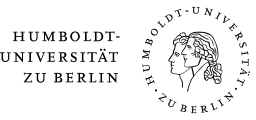 Prof. Dr. Kirsten Legerlotz
Phone: +49 30 209346254
Email: Prof. Dr. Kirsten Legerotz
Room: 2.09, Philippstraße 13, Haus 25
Kirsten Legerlotz is working as Professor in the Department of Training and Movement Sciences at the Humboldt-University to Berlin. She is head of the Movement Biomechanics research group. After her studies in sport science at the German Sports University Cologne and Biology at the University of Cologne she finished her PhD in 2006 at the Institute of Biomechanics and Orthopaedics at the German Sport University Cologne. From 2007 to 2013 she was employed as Postdoctoral Researcher at Universities in New Zealand (University of Auckland, Department of Sport and Exercise Science) and the UK (Queen Mary University of London, School of Engineering and Materials Science & University of East Anglia, Biomedical Research Centre, School of Biological Sciences), while her research focused on the adaptation of muscles and tendons.
Leaving Academia to work for the Novartis Institute for Biomedical Research (Novartis Pharma AG, Basle, Switzerland) she returned to Germany for the Professorship at the Humboldt University in late 2014.
The main focus of her current research is on tendon adaptation in general. In the past she has been studying the initiation and progression of tendinopathies and was looking into the effects of fatigue loading on changes in structure, mechanical properties and gene expression in tendon. Her aim is to link the knowledge gained from basic science with the applied side of sport science research. The areas she would like to explore reach from understanding, preventing and treating injuries of the muscle-tendon complex to changing the properties of the muscle-tendon complex for the improvement of sporting performance – a continuum of research questions that are likely to have relevance for numerous sports, both from a mass participation as well as an elite sport perspective.
Photo: Tanja Barthels