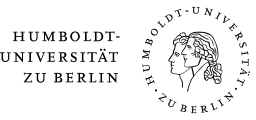 Stefan Teske
Phone: +49 30 2093 46039
Email: teskeste@hu-berlin.de
Room 2, Philippstraße 13, Haus 11

Stefan Teske studied Electrical Engineering as dual course of studies at the Siemens Technical Academy in Berlin and the Beuth University of Applied Sciences and finished with his Bachelor's degree in 2016.
In 2017, he started studying at the Humboldt-Universität zu Berlin to become a teacher in Mathematics and Sport Science.
Since February 2018 he has been working as a student assistant in the Department of Training and Movement Sciences. His main tasks are within the project "Prevention of tendon disorders" in competitive sports.
Photo: Stefan Teske